Kimenuka! Chris Brown na Karrueche Tran wameendelea kuchafuana kwenye mitandao ya kijamii baada ya kuachana kwa mara nyingine tena.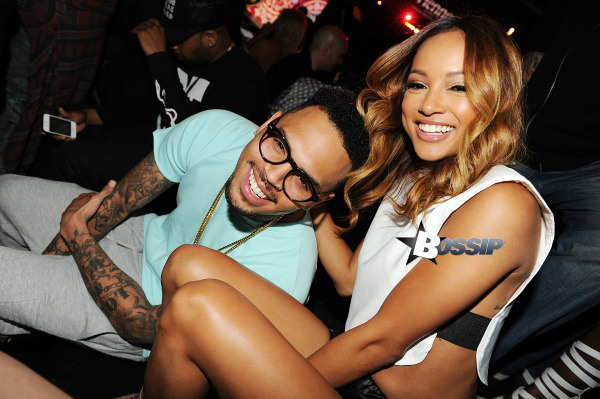 Wawili hao wameanika mambo mazito na mengi ya siri kuhusiana na uhusiano wao.
Ijumaa hii, Breezy alitangaza kuwa yupo single wakati akitumbuiza kwenye show ya Power 106′s Cali Christmas.
Karrueche alijibu mapigo kwa kuandika kwenye Twitter: Niggas be in they feelings when you break up with them lol."
Lakini huo ulikuwa ni mwanzo tu, Jumamosi hii, Karrueche aliandika sababu za kuachana kwao:
"Once you find strength within yourself, it's hard to allow any type of bs around you. I refuse to be repeatedly mistreated especially by someone who claims to love me. That's not love. And if that's what you define as love then I don't want it. Yes, I have not been so smart before in the past but I made a promise to be a better and stronger woman and I'm keeping that promise. If you can't love me the right way, then don't love me at all. Don't be mad at me because I prefer to be happy. Keep love in your life folks. Not just love between people but love within your HEART, flowing in all aspects of your life. I promise life is so much better"
Chris aliamua kuandika pia wakala mrefu kwenye Instagram ambao hata hivyo aliifuta baadaye na kudai kuwa mpenzi wake huyo alimtembelea mara moja tu wakati alipokuwa jela. Badala yake anadai alikuwa akifunga safari za siri kwenda Toronto na kukutana na Drake. Kwa mujibu wa Breezy, ex wake huyo alikubali pia kushiriki kwenye threesomes (mapenzi yanayohusisha watu watatu).