MISS WORLD 2014 NI KUTOKA SOUTH AFRICA - ROLENE STRAUSS
This year's winner is a medical student and describes herself as having a 'wild South African heart'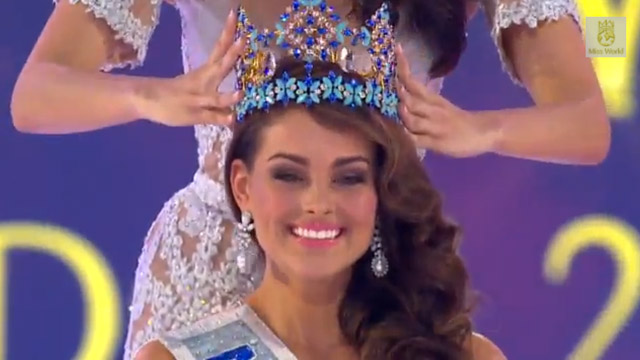 Miss South Africa Rolene Strauss has won the title of Miss World 2014, taking the reins from Miss World 2013, the Philippines' own Megan Young.
Second place went to Hungary, 3rd place to the United States.
This year's winner is a 4th-year medical student and describes herself as having a "wild South African heart."
Performances from Sky Blu, The Vamps, and the Miss World candidates themselves helped break the nervous tension as audiences and the ladies themselves waited to hear the results of each round.
One of the highlights of the evening came when the candidates surprised Beauty With a Purpose founder and Miss World chair Julia Morley with a tribute in the form of a song number. She was then greeted by Miss World 1994, Bollywood royalty Aishwarya Rai Bachchan, Miss World 1953 Denise Perrier, and Miss World 2013 Megan Young.
The Philippine bet this year, Valerie Weigmann, had a solid run too – making it as far as the top 25.