Diamond Platnumz ameamua kuwapa darasa wanaume wa Afrika Mashariki jinsi wanavyotakiwa kuwatreat wapenzi wao and actually wanawake wa Uganda na kwingineko, wamekoma na mbwembwe za hitmaker huyo wa 'Number One' kwa mpenzi wake, Zari Tlale aka The Bossslady.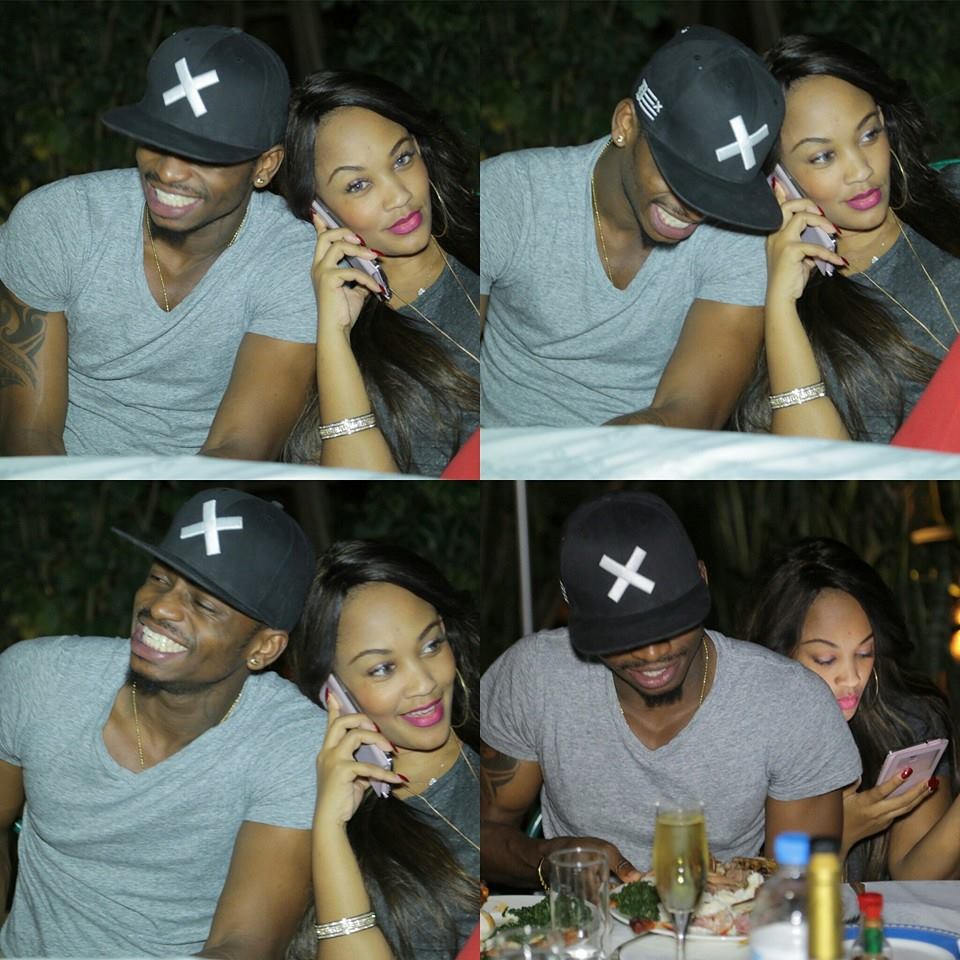 Diamond anaendelea kujichukulia tu marks kutoka kwa mrembo wake huyo wa UG, kwa kumfanyia 'mandingo' ambayo utafiti unaonesha kuwa ndio yanayowapagawisha aka kuwadatisha zaidi wanawake. Na pengine huenda staa huyo amempenda kupita kiasi mrembo huyo kwakuwa hatukumbuki kama Penny na Wema wamewahi kupewa huduma hizo kama anazozipata Zari.
Kuanzia kumfungulia mlango wakati akishuka kwenye gari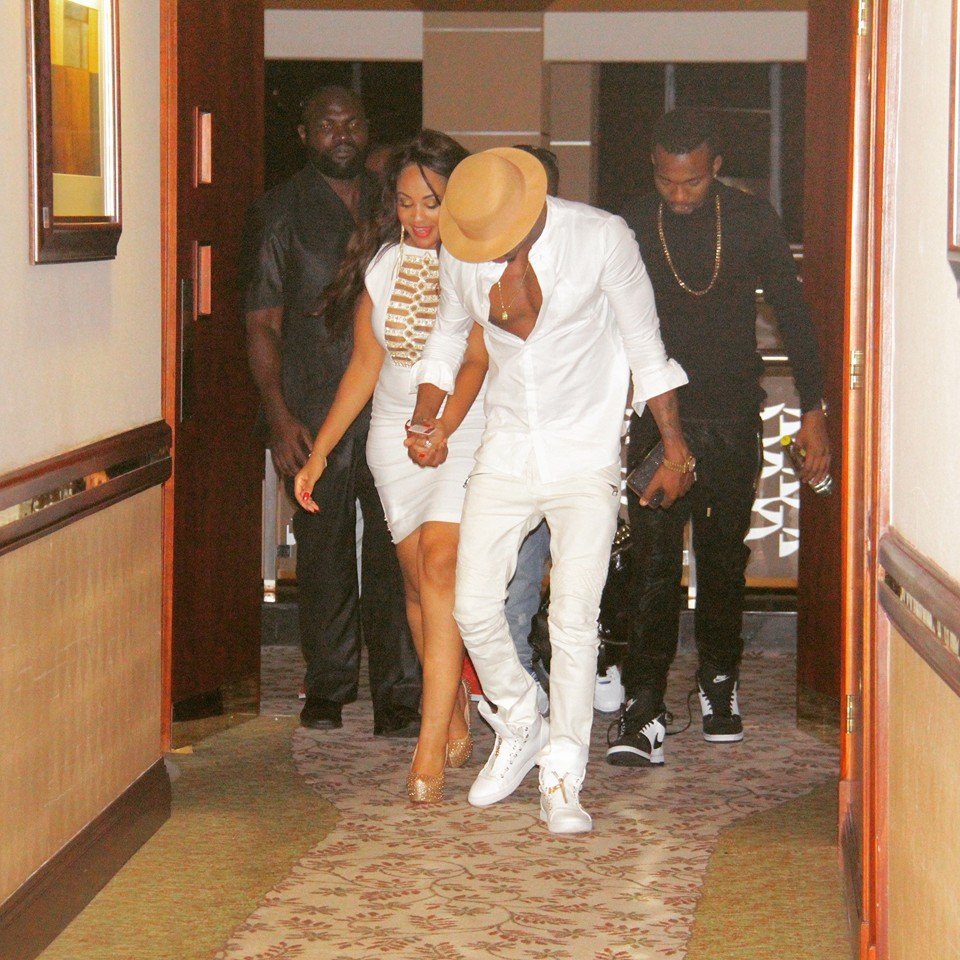 Kumshika mkono wakati wakitembea (zile design kama za Kanye West na Kim Kardashian vile)
Kumfungua saa yake (au urembo mwingine wa mkononi) anaposhindwa kuifunga vyema
Hadi kumbebea mkoba wake na hivyo wengine kumpa jina la utani 'The Handbag Boy'

Wanawake wa Uganda ambao kwa sasa wanamfahamu Diamond kama tu wanavyomjua Rais Yoweri Museveni, wametoa maoni yao kusifia ule waliouita 'ugentleman' wa Bwana Chibu. Haya ni baadhi ya maoni hayo:
Priscie Prillar
Awwww am in love wit this Guy….
Nusrah Searles
Now that's a real gentleman
Namata Remmie
Diamond alina love banange just like my man they must have been taught by the same kojja
Jules Katats
Now Mr Platinumz is ahead of his game. What a gentleman. Stay blessed guys
Maari Yamu
Diamond is a gentleman, ' buntu butono..'
Nino Kristian Wilde
Now thats a gentle man !
Latoya Brooks
Love when a guy carries my bag
Vaniser Nalukenge
This guy's mother raised him right mwena abawoganila wano can you copy at least this
Fatumah Hussein
I think diamond is doing a great job,it's a lesson to all men out there on how to treat women in public
Mukisa Dee Diana
Guy who carries ma bag is da deal
Tamera Jojo
I love the way this guy has treated…u..awesome..xxx
Oluwa Tobi
I really like this man he knows what real men do . love u all the way not just half . go gal
Pro Vette
Honestly this dude knows how to make a woman feel good about themselves!!
Huzaiya Kisingo
Diamond is a gentle man n iam sure every woman wud luv being treated like dat. Men I don't think yr woman wud dare to cheat on u if u treated her like a princess.
Fatumah Nakaziba
Ugandan men copy DAT,, he is so cute I wdnt mind dating him even If I were 40. Cos he knws how to treat a woman.. SO IT'S NOT ABT THE MONEY
Brooks Annette
All men should copy and see what women want not only money
Made Crake
I just dislike some newspaper articles …….they dont know that that's how a man has got to do
Flavia Nakumugonza
Much as some areas see this in a negative way especially men, it is this young man's gentlemanly ways that are taking centre stage. He pays attention to his woman's needs; small as they may look, they speak volumes. Naturaly, a woman needs special attention. She will certainly give back with plenty of affection to a man who gives that attention. Ugandan men, let this young man teach some lessons ( in a good way I mean). Pay more attention to your partners/lovers and they reciprocate by never losing them!
Umeona wanawake wanavyommininia sifa Chibu? Well, nadhani badala ya kuhate, ni muda wa kukubali ukweli kuwa mwana anajua kulea.. Chukua hiyo!